About Pentad Associates
Pentad Associates, Inc. was founded in 1989 offering over 60 years of staff experience in the Rocky Mountain region. We are a respected equipment provider to the power generation, oil and gas, chemical, mining, pharmaceutical, refinery, commercial HVAC, food processing and hospitals, universities, and schools. Pentad Associates, Inc. is well known throughout the industry for our professionalism and knowledge of various product applications. We offer extensive product knowledge coupled with the experience necessary to offer turnkey solutions to your equipment and project requirements.
As mechanical equipment representatives, Pentad Associates, Inc. has been repeatedly recognized by our manufacturers' for our outstanding work on their behalf. Our success is built upon our ability to help you succeed throughout all phases of your project. You will always get more than a price quote when you call Pentad. Our representatives are committed to doing the "heavy lifting" for you during each project. Simply tell us about your project requirements and watch us work.
Pentad's Rocky Mountain Territory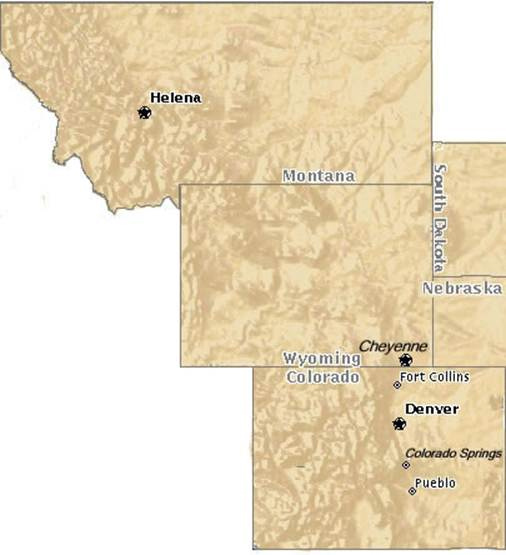 Pentad covers the rocky mountain region, and is not limited to the area above. We can complete projects in Arizona, Utah, New Mexico, as well as North Dakota and Kansas.
We are happy to announce that we are also opening an office in Huntsville, Alabama!